Netherguild (Alpha)
Comments
Log in with itch.io to leave a comment.
Beautiful game, love hiring a team and go exploring the underworld!
Okay so first of all: It works beautifully on Manjaro Linux, no Linux-specific issues at all.
Love the lighting and style of it too, looks fantastic.
One thing I would like to see, is numbered buttons for character abilities. So I can quickly tap a number with the mouse hovered over an enemy, so i can click right away to use it. Having to mouse over the ability, click it and then mouse over the enemy and click it works against the flow a little.
I also think right clicking to cancel the currently selected attack would be nice.

Thank you so much for your kind words and feedback!

I'm so passionately for having numbered abilities! It was on the back of my mind for ages, but for some reason I never added them... maybe I got a little bit bogged down with other updates :'<

(Current roadmap for context: https://imgur.com/a/eu7s3Zm)
After your comment, though, I'm definitely planning to add numbered abilities on the Gameplay Switch 2 update (currently working on Equippable Items). Comfort of life feedback like right clicking to cancel the currently selected attack is great too!! I wrote both of these down in my Todo list (with credit to you) and frankly I can't wait to add them :D

Great, looking forward to the next update!
Woah-
Half a year later, I finally added these two features! so thank you (again) for your feedback.
It too me 4 months or so to finish adding equipment and another month to add a whole lot of stuff from the Gameplay Switch 2 update- might post a dev log about it tomorrow.
-planning on adding some new content next :D

Boy howdy, this is an absolutely gorgeous game! Congrats on the demo release! Hope this sees release.
Keep this graphical consistency. Everything feels tight and uncluttered thus far.

Thank you so much Anthony, that comment made my day! (:
In the near future the biggest challenge to graphical consistency is going to be the UI, but I'm looking forward to tackling this challenge with new areas/locations/levels further down the line :D (And to creating new levels in general!!)

I can't do anything in the guild, so I can't go to the underworld...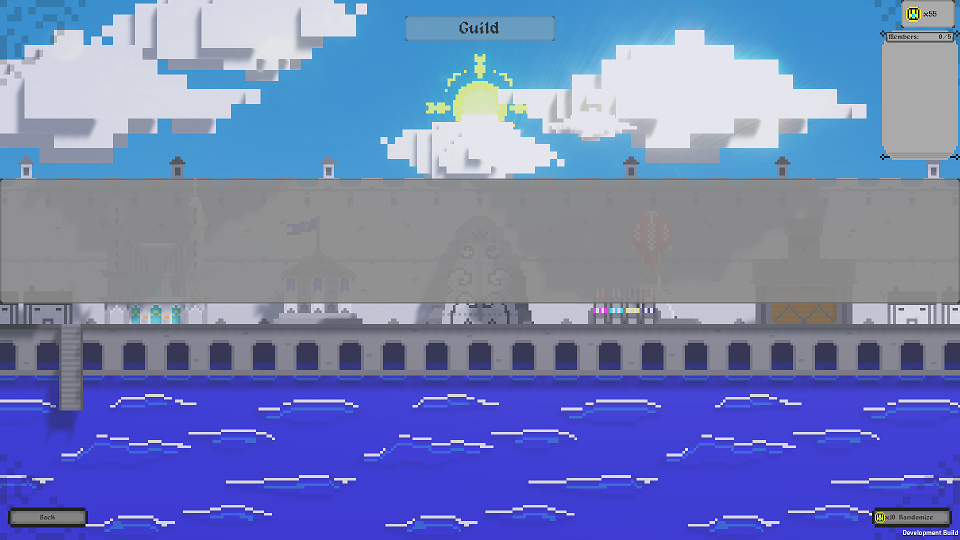 What happened? Did you fire everybody? If so, currently the only option is to start a new game.

Thanks for the feedback though- and please keep in mind Netherguild is in early alpha, so problems like this are expected and will be solved in future updates.

When I started the game and pressed the guild it was like this. I hope you can fix it so I can try the game... But no pressure.

AAAH I'm so sorry, there was something very broken with the build I put out. Thank you so much for spotting it and telling me about it, I owe you one, I also apologize if I sounded suspicious or so earlier. I'm rebuilding it now as well. Can you please tell me if it works whenever you have time to try it out?

Now I tried to download the game without using the itch app and it worked fine. But when playing it using the itch app there is this problem.
Edit: It works also in the itch app, I just hadn't updated it. Also, good game.
Thank you so much! if and when I get it on steam and once it's more complete, I'll at least send a key your way, just for saving me by telling me about this bug :D

Hearing that after months of hard work and self doubt means so much, thank you kaizle!!! I hope it'll be even more amazing in the future :D

Very promising alpha build. Haven't played too much so far but I like it a lot. Nice work! :)

A familiar face :D Thank you so much, I really appreciate it!