David's DnD Random Character Generator
A downloadable tool for Windows and Linux

A free dungeons and dragons random character generator that I made roughly two years ago!

Update: I'm planning on updating this project in the future!
General:
This generator is inspired by roguelikes and is recommended to be used on one-off adventures, when you don't feel inspired to create a character from scratch, or for just for inspiration. Just have each player choose one of the three generated characters every time you hit "Randomize"-

It's intended to be used when everyone is gathered in the same place before the first session, with empty character sheets to copy their results to, or using screenshare when rolling- but maybe one re-roll is fine if the results seems a bit too low! (:

How to use it:
To get it working, just download, boot it up, and hit "Randomize"- 3 characters should pop right up for you to copy into your character sheet.

I genuinely hope at least someone will find some use for this generator!
Be careful and never split the party,
@DavidCodeAndArt


P.S.

Please let me know if you had fun using it! I love hearing feedback, even if you had a horrible time and everyone happen to generate characters with crazy good or crazy bad stats C:
Note to DMs:
Since players get to pick one character out of three characters which means their stats will usually be higher than average, I recommend DM's boost the encounter difficulty up a bit.

If you're interested in turn based strategy games, please also check out my current project, Netherguild.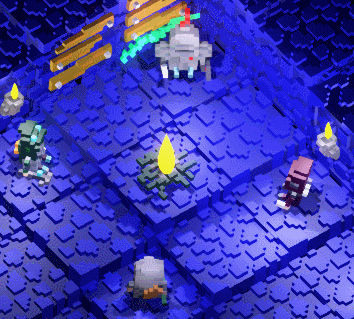 Install instructions
(Windows Instructions)
1. Download
2. Launch CharacterGenerator5E.exe
3. Hit "Randomize"
4. Copy to an empty character sheet