World Map Generator
Description:

This is a free procedural world map generator, used for generating a pixel-art world and populating it with different areas / civilizations, one pixel at a time.

It's meant as a tool for quick worldbuilding map creation- be it for tabletop RPG games (like D&D) and game masters, as inspiration for more detailed maps for artists, or just for fun.
As a visual template for worldbuilding, or as is.

Tutorial: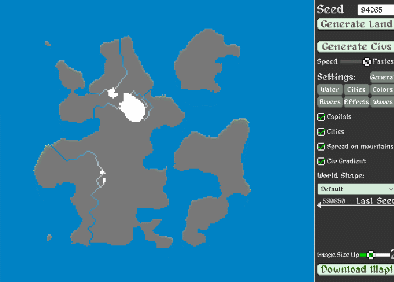 "Generate Land" to generate new lands!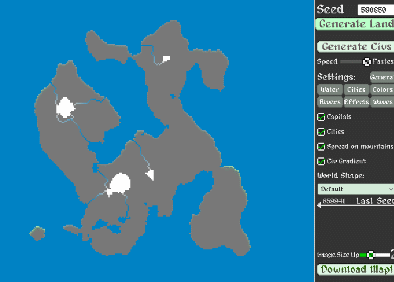 "Generate Civs" to populate your land with civilizations...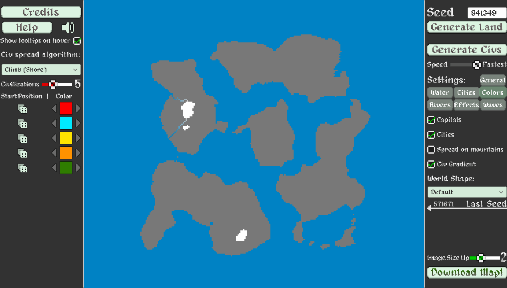 If you want more control, you can even place civilizations exactly where you want them to start spreading from!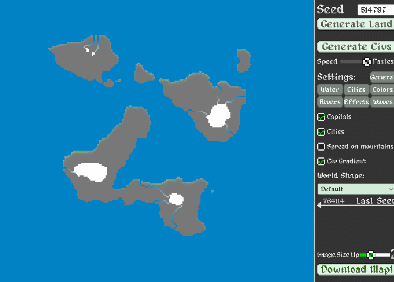 Play around with the settings to make different world maps- add waves, make rivers common or rare, add outlines and more!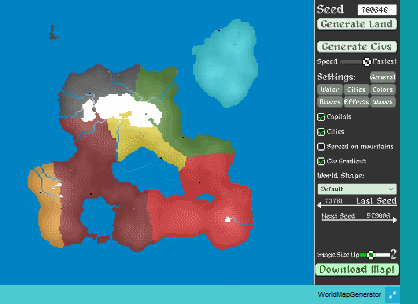 When you're done, you can save your map by clicking "Download map" <3
Bonus: you can even edit your downloaded maps in your favorite pixel-editing software.
Here are some examples of maps I edited:
Support:

I used to run a Patreon with exclusive updates, insights and other projects. I might post there again someday.
You can also support world map generator by rating it, following me on Itch.io, or telling other creative people about it!

Extra Info:

For more information, you can download the EXTRA_INFO.txt file below-

Or, alternatively, if you want to generate maps and download them offline, or customize your color palettes, you may do so with the downloadable version of the generator down below.
+ works great with my simple Collaborative Worldbuilding System - OurLore

+ works great with my Relic & Artifact Generator

Current Project:
Are you into Dungeon-Crawling, Strategy, Voxels and Roguelites?

Download
Click download now to get access to the following files:
Basic CivColorPackages (for reference)
1 kB
WorldMapGenerator_Windows_x64.zip
15 MB
WorldMapGenerator_Linux.zip
27 MB